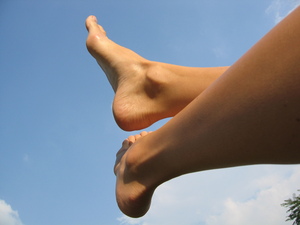 Curing your toenail fungus can prove to be expensive, time consuming, and extremely difficult! Often times doctors fail to use the word cure in association with onychomycosis, or more commonly known as toenail fungus. You may find your doctor using words such as treating, killing the fungi, or dealing with the fungus. This is because a toenail fungal infection has a tendency lie dormant for a period of time, leaving the individual symptom free, and then coming back suddenly. Just because your doctor is hesitant to use the word cure, does not mean that it is impossible to cure.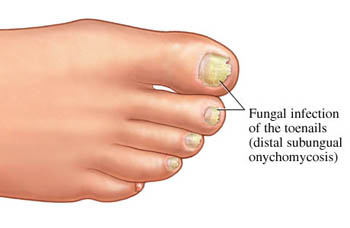 The chances of curing your toenail fungal infection depend on several different factors; your chances of a cure are higher if the fungus is caught very early and not ignored and until it has embedded so deeply in your nail bed. Also, you must know that treating a toenail fungal infection can be time consuming, and the suggested therapy for treatment often includes more than taking a pill. You must be willing to follow all your doctors' instructions and educate yourself on what to do, and what not to do. For instance, if your doctor suggests washing your feet several times a day with a specific soap, and then donning a clean pair of socks, you must comply with his requests if you expect to completely kill this infection.
While I would love to give you actual statistical numbers on medical studies and clinical trials, I can't. This is because the process to curing a toenail infection can be so long and daunting, many of the clinical study participants drop out of the study in the middle of the trial, or fail to comply with the doctors exact requests. Resulting in inadequate study results, and leaving all the results of the experiment null and void.
If you decide to treat your toenail fungal infection with prescription medication, speak with your doctor about using a natural topical anti-fungal such as tea tree oil, in conjunction with your oral anti-fungal therapy. Giving your body and the prescription medication a natural boost can prove helpful in defeating the fungus. This combination of all efforts with one main goal of killing the fungi will only bring you closer to a cure, but remember you, and your dedication to defeating the fungi play the largest role in this.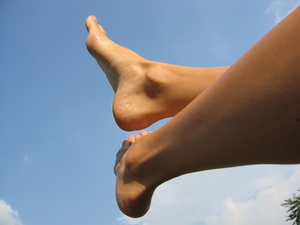 The problem with curing this condition is we are so busy, so busy working, and living we fail to take time to comply with the needed treatment regimen. Washing and applying medication to the toes 2-3 times daily can become very time consuming, and it only takes one day of favorable environment to allow the fungus to grow; thus, undoing the last 4 days of rigorous treatment. As long a you and your doctor stay on top of the situation and do everything in your power to cure it, then cure it you will!