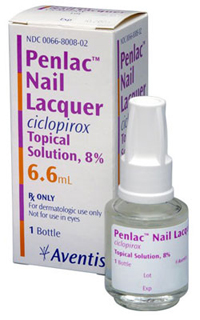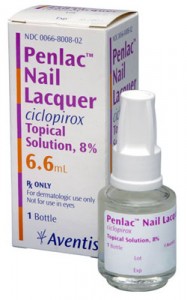 Ciclopirox lacquer has been shown to have a 30% success rate with Nail Fungus Infections.  It probably works as well as fluconazole pills. So if you'd rather put something on your nails than take pills, you may prefer ciclopirox, especially if your infection is mild.
But ciclopirox doesn't seem to work as well as itraconazole pills or terbinafine pills. Ciclopirox is a chemical that you paint onto your infected nails like nail polish.
The brand name is Penlac Nail Lacquer. You can get it only with a prescription from your doctor.It may take a while before you see any results. Sometimes it takes as long as six months. If your infection is very bad, you may have to keep using ciclopirox for up to a year.
You may also need to see a health care professional every month or so to have the infected part of your nail removed.
Ciclopirox stops the fungus from making the chemicals it needs to grow. This may eventually get rid of the fungus, so your infection goes away. Then the dry or split skin and other symptoms of infection may be able to heal.