By: Susan Miller MS BSN RN
Nail fungus, otherwise known as Onychomycosis, has been recognized as being a very difficult type of fungal infection to treat. It is a cosmetic condition that most often affects the toenails. Risk factors for nail fungus include increased age, male gender, diabetes, nail trauma, hyperhydrosis, peripheral vascular disease, athlete's foot, immunodeficiency, poor hygiene, and chronic exposure of the nails to water. There are many species of fungus that can infect the nail. Often in nail infections several types of fungus will be present at the same time. All nail fungus infections result in thickened, discolored, and distorted nails.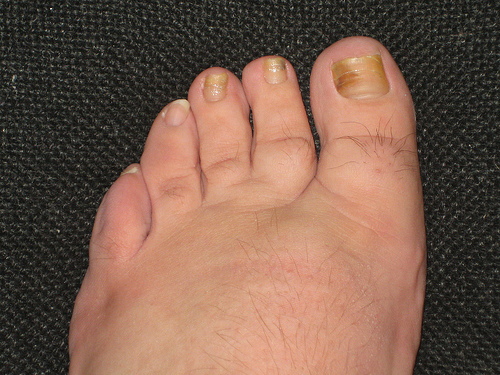 In the past, treatment options were limited and often not very effective. Now there are several treatment options available to cure nail fungus. It is important to see your health care provider to ensure that it is truly a fungal infection you are dealing with before any treatment starts. There are other disorders (such as: Psoriasis, Lichen planus, contact dermatitis, and certain bacterial infections) that can cause similar looking nail problems. Your doctor can verify if it is indeed a fungal infection by examining nail scrapings and clippings under a microscope and submitting these samples to a lab to be cultured.
Once you verify it is a fungus, treatment can begin. One treatment option is to take an oral prescription antifungal medication. Two such medications, which have been used for many years, are griseofulvin and fluconazole. The advantage of these medications is that since they have been used for many years their safety is well documented. Unfortunately, these medications are only effective against a few species of fungus so their effectiveness is limited. Additionally, the treatment regime for fluconazole is lengthy (6-9 months).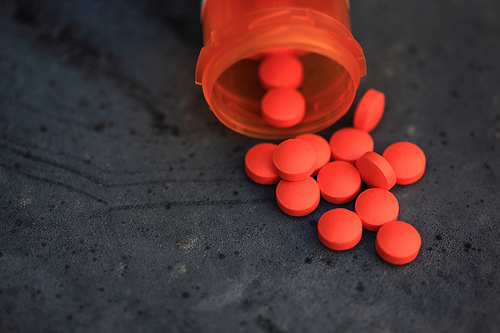 Two newer oral prescription medications are terbinafine and itaconazole. These medications are much more effective than fluconazole and griseofulvin. Terbinafine is taken daily for three months. This medication is well tolerated with no reported drug interactions with other medications or significant adverse side-effects. Itaconazole is taken daily in weekly cycles alternated with 3 week periods of no medication over a course of 3-5 months. A disadvantage of itaconazole is that it should not be taken by people who are already taking protease inhibitor medications.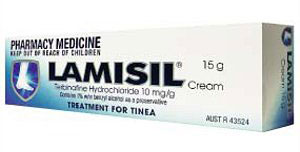 If you are reluctant or unable to start an oral prescription medication there is now a topical medication available for nail fungus. A nail polish containing 8% ciclopirox solution can be prescribed. It is painted onto the nail and adjacent skin daily for 12 months. The disadvantages of this topical medication are that it is not as effective as an oral prescription medication and the dosing period is lengthy. When considering the treatment length for nail fungus it is important to remember that even though one medication course may be shorter than another, the nail will still have to completely grow out for improvement to be seen. It can take more than a year for disfigured toenails to be completely replaced.
Another option for treatment is surgery. Surgical removal of the nail is not usually the first treatment choice as it can be painful and disfiguring. However, if the fungus is resistant to medications, or if prescription medications are not appropriate for an individual surgery can be an effective cure.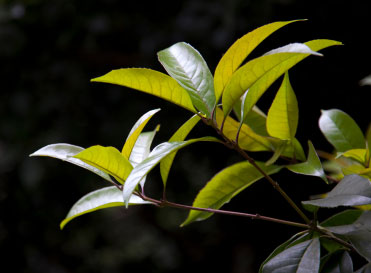 There are alternative treatments as well. One such treatment is Tea Tree Oil. There are been some studies that link this to a cure for nail fungus.  Mayo Clinic has one such report if you are interested in the read.
The last treatment category one might consider for nail fungus is the broad category of home remedies. In this category fall many treatment options that are not recognized by the medical community or well researched but are touted by individuals as being successful. Some such home remedies that I have heard of include soaking ones nails in vinegar, lemon juice, or a bleach solution. Another is taking a nutritional supplement such as acidophilus. I have also heard that the application of baking soda, garlic, olive oil, or Vicks vapor rub to the nail itself is helpful. I mention these remedies not because I endorse them, but to show that the list of possible home remedies is lengthy.
Today there are many options to choose from in the treatment of nail fungus. The best first step to take is to consult your healthcare provider. Together an effective plan to cure the fungal infection can be developed.
[image from Flickr]